Formulation development is a critical part of any drug development program. Once a sponsor selects a new chemical entity (NCE) or 505(b)(2) drug candidate for first-in-human Phase 1 clinic study or a Phase 2 efficacy study, the focus must be on selecting a strong formulation development team to complete a successful investigational new drug (IND) application.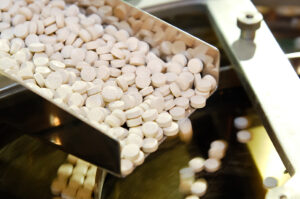 Many critical decisions are made during the formulation and development phase of the program, which could make or break the drug development effort. This includes finalizing the route of administration and dosage strengths studied, pharmacokinetic analysis, and designing critical product features such targeted drug delivery or taste masking. Once these decisions are made with the help of expert clinical formulation development scientists, a full project plan is created to map out all steps needed to start clinical trials. Critical steps include pre-IND communication with the FDA, applying for formulation patents including provisional patent application, sourcing or synthesis of the active pharmaceutical ingredient (API) with required quality oversight and documentation, the development of a suitable formulation and necessary analytical test methods, generation of IND enabling stability data, supporting GLP (good laboratory practice) nonclinical toxicology studies if necessary, manufacturing of cGMP (current good manufacturing practice) clinical supplies or investigational product including a well-designed placebo, engaging with the CRO, clinical packaging, IND filing, managing clinical logistics, and finally start of clinical studies.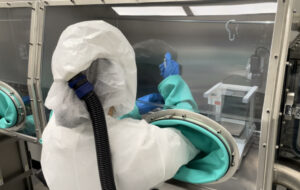 Typical problems encountered during formulation development that slow the project and add to cost are lack of stability due to chemical degradation and the need for qualifying degradant impurities, unavailability of cGMP API suitable for human clinical studies, poor bioavailability, last minute changes in the target formulation due to poor planning, not planning for or performing GLP nonclinical studies on time for the IND, and poorly managed clinical logistics.
A strong formulation research and development team are experts in all aspects CMC (chemistry, manufacturing, and controls) and comprises scientists from many different disciplines that have experience developing a variety of dosage forms and manufacturing clinical supplies for Phase 1 and Phase 2 clinical studies. In addition, the R&D team must have experience authoring sections of the FDA briefing book for pre-IND communication and the IND. The R&D team should directly interface with toxicologists, nonclinical CROs, clinics, regulatory experts, clinical packaging, blinding and logistics organizations, intellectual property (IP) attorneys, and a variety of other functions that form part of a full drug development team.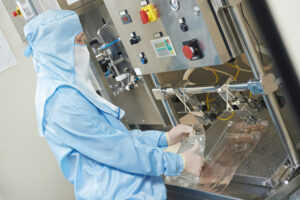 Finally, once successful Phase 2 clinical results are obtained, manufacturing process scale up must be completed successfully in preparation for Phase 3 clinical supplies manufacturing and registration stability.  The formulation team must develop a robust formulation and manufacturing process to facilitate scale-up since unnecessary experimentation and optimization at large scale leads to significant cost overruns and delays in NDA approval. Selecting a strong formulation R&D team will ultimately ensure that the sponsor is able to generate value through drug development and more importantly deliver breakthrough therapies to help patients in need.