Through strong long-lasting partnerships, Vici can offer phase 3 clinical supplies and commercial manufacturing capabilities for non-sterile pharmaceutical products. Phase 3 clinical batch and commercial batch manufacturing will be performed in the US within the state of Maryland. Vici has extensive experience tech transferring analytical methods, overseeing engineering batch manufacturing and process scale up, providing full oversight of Phase 3, pivotal clinical, and registration stability batches for multiple products that subsequently received FDA approval with our manufacturing partner. We strive to provide comprehensive integrated CDMO services with high quality, excellent customer service, respect for IP and confidentiality, and competitive pricing.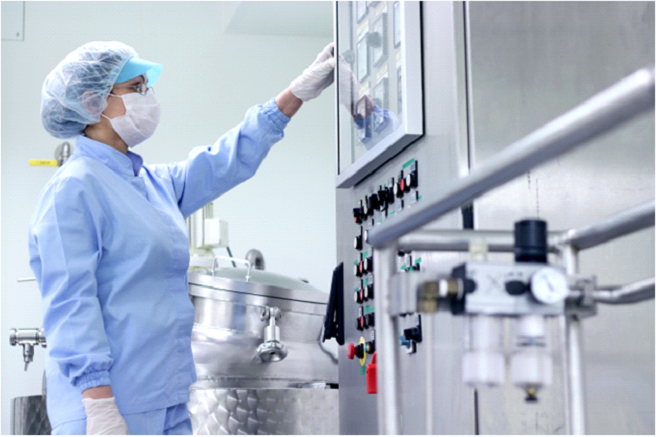 Batch manufacturing capabilities for Phase 3 and commercial supplies include:
⦁ Successfully FDA inspected and suppling commercial pharmaceutical products for the US market
⦁ Solid oral dosage forms including tablets and capsules
⦁ Packaging in HDPE bottles
⦁ Bilayer tablets
⦁ Osmotic tablet technology for zero order release
⦁ 100,000-million doses per batch
⦁ Granulation, drying, blending, compression, and tablet coating
⦁ Functional or appearance coating
⦁ Solvent coating for tablets
⦁ Enteric coated tablets
⦁ Liquid oral dosage forms including solutions and suspensions
⦁ Bottle and dosing cup for liquids
⦁ Immediate release and extend release
⦁ DEA schedule 1-5 for Phase 1 through Phase 2
⦁ DEA schedule 2-5 for Phase 3 and commercial supplies
⦁ Raw material testing including API and excipients
⦁ Full method validation and release testing
⦁ ICH stability testing
⦁ Serialization
⦁ Regulatory support for commercial products
⦁ FDA and other regulatory authority inspection support
Get In Touch
We're Here to Help
Reach out to see how we can meet your clinical manufacturing needs.
Location
6655 Amberton Drive,
Unit O, ​Elkridge, MD 21075