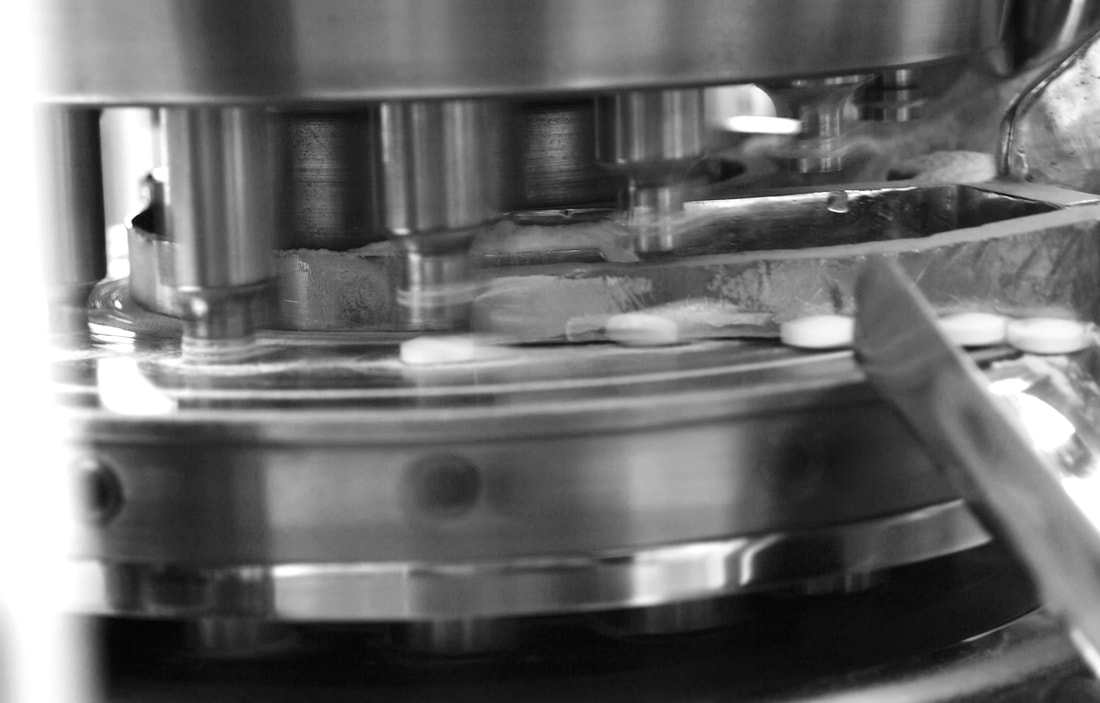 We have proven expertise in finding innovative, low-cost, high-quality solutions to technical and logistic problems and we pass the savings on to you. Being US-based, we are your ideal one-stop R&D partners. Being a small, flat organization, speed and attention to your project are guaranteed. We can manage all aspect of product development and work with local and international manufacturing partners to have your product concept developed, manufactured and FDA approved in record time.
Formulation Development
Solid and liquid oral dose formulation development
Injectable formulation development
Ophthalmic formulations
Complex formulations
Extended release formulations
Potent compound formulations
Tablets, capsules, oral solutions and suspensions, ODT, extended release suspensions, chewable, powers for reconstitution, injection formulations in vials or ampoules
Analytical Methods
HPLC based method development
Assay, dissolution, stability indicating methods, degradation products, cleaning methods, content or blend uniformity
Preservative assay, preservative efficacy, water content, particle size
Analytical testing for formulation development support
In-process, release, or stability testing
GLP/GMP
Method validation, method verification, and method transfer
Stability Studies
Solving problems with product stability
All ICH stability conditions
Developing stable products with desired shelf life
Clinical Studies
Manufacturing clinical trial material for pilot bioequivalence studies or Phase I clinical trials
US-based or international CRO selection, pricing negotiations, quality audits, protocol review
Managing all aspects of bioequivalence or pharmacokinetic clinical studies
Manufacturing Tech Transfer
Managing all aspects of working with CMO, from identification through product approval
Manufacturing process development and optimization at R&D scale
CMO identification, selection, contract negotiations, audits
Tech transfer and process development at CMO
Solving manufacturing problems such as lack of process control, blend and content uniformity failure, or batches failing to meet release specifications
Patents
Developing and filing for patents around your products for enhanced exclusivity
Non-infringing Para IV ANDA product development
Consulting on all formulation, clinical, API related, dosing related patent issues
Full-Service R&D
Vici offers all services that an internal R&D department offers parent companies
Partner with us to receive all the benefits of having your own internal R&D group without the cost or headache associated with creating and maintaining an internal R&D group
Regulatory Documentation and Filing
Product development report in the CTD format
QbD, risk assessment, FMEA
Pre-IND, IND documentation and filing
FDA controlled correspondence
Writing all CMC sections of an ANDA or 505(b)(2) NDA filing 
Managing all aspects of ANDA or 505(b)(2) filings and approval through our preferred regulatory services provider
Request a Quote
Use the form below for your quote request. We will respond within 24 hours.
Location
6725 Santa Barbara Court,
Suite 107,
​Elkridge, MD 21075